Password
If you want to change your password or if you have problems like
• No login possible on Macs or Windows computers at the ETH
• No server mount possible
• Password is not accepted for all services
• You were at a work experience or you were a long time away from the ETH
we ask you to to synchronise your password.
If you have forgotten your password, you must pass by the D-ARCH helpdesk in person. Upon presentation of your ETH Legi or employee ID card (or an official ID card), we will then set a new initial password for you.
Procedure:
A. Login on the website password.ethz.ch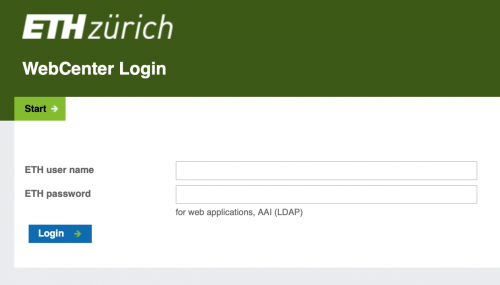 B. Select «Change password»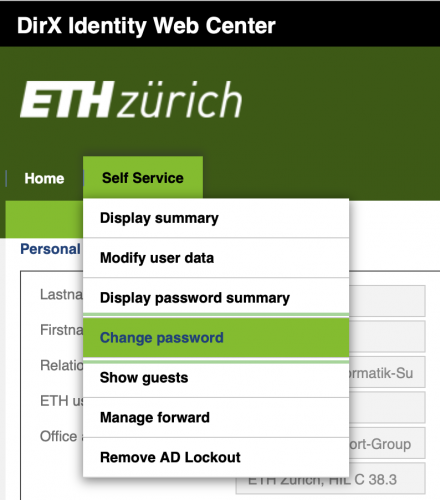 C. Select either all fields (1.a) in the upper part (password for mail, server, printer, services) or the field (1.b) in the lower part (password for Wi-Fi and VPN), then enter your new password in field 2 and confirm it by clicking on «Save».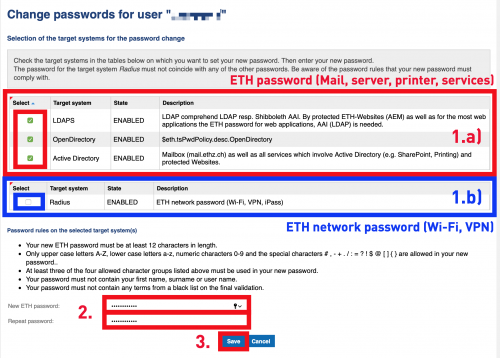 That's it!
Your password is now changed for the services and/or network sectors at the ETH Zurich.
If you still have problems please get in touch with the D-ARCH Helpdesk.
Please find further information here.