Connect to the NAS server with iOS/iPadOS
A. Please consider you have only access to our servers within the ETH network. From home or from outside the ETH you must first connect with VPN [1].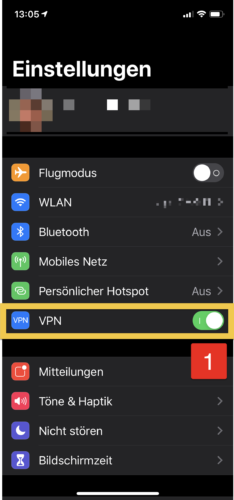 B. Open the «Files» App (preinstalled from iOS 13.x and higher).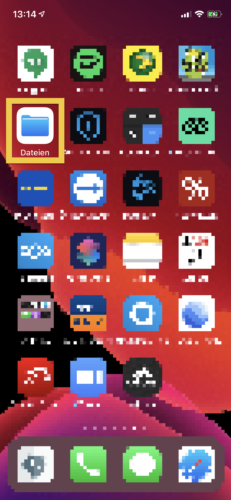 C. Click on «…» [1]. Then choose «Connect to server» [2].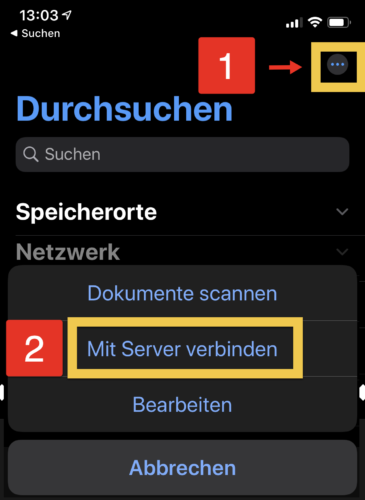 D. Type the servername «smb://nas22.ethz.ch» [1]. Then click «Connect» [2].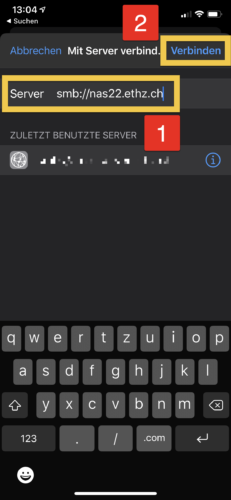 E. Choose «Registered user» [1]. Then type in your «ETH username» [2] and your «ETH password» [3]. Then click «Next» [4].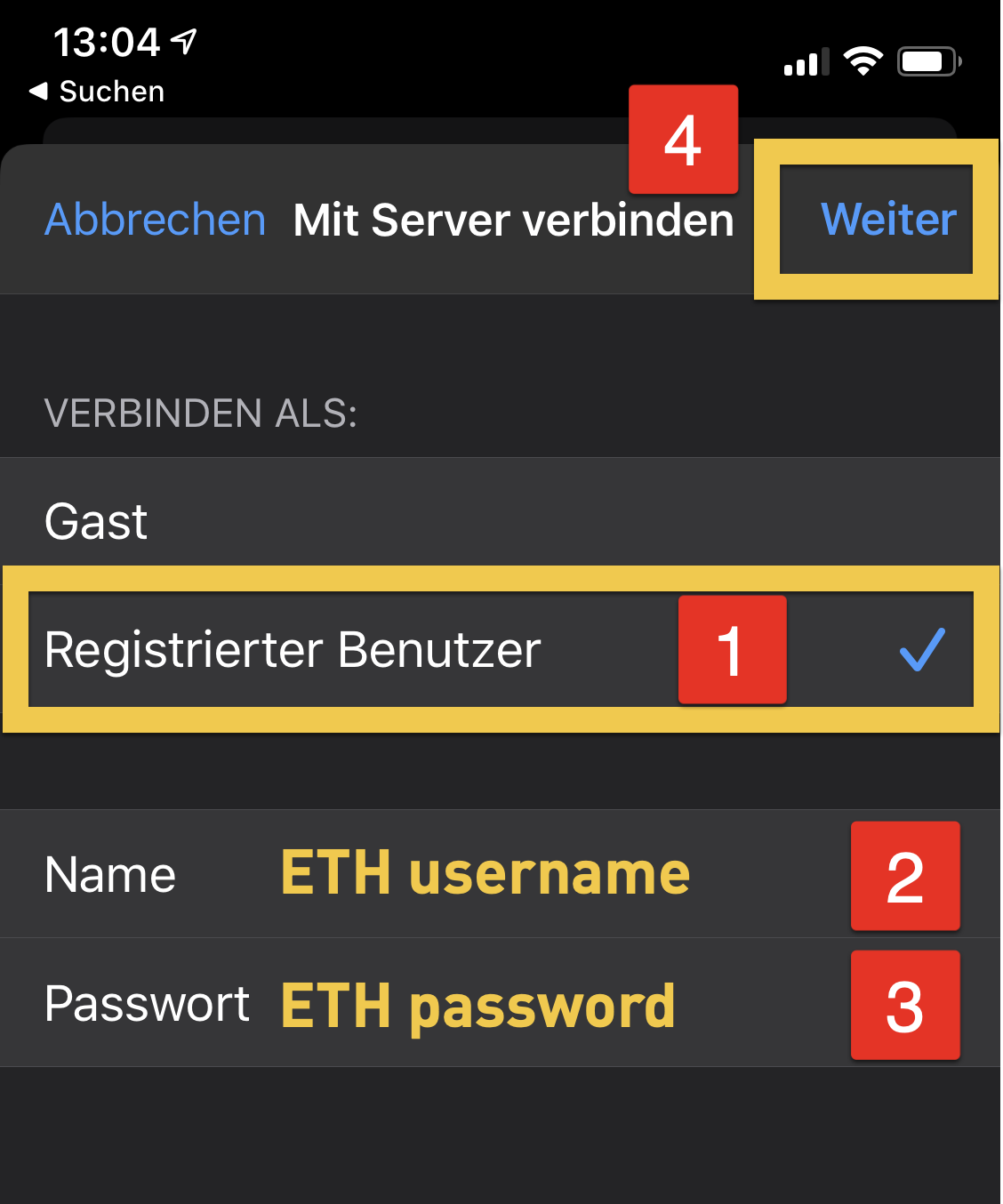 F. You will now see the available server shares. Important: You only have access to the respective shares for which you have been activated!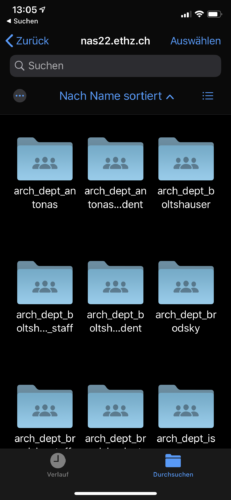 Hint:
If you get an error message, or do not see the server shares (F.), try to enter a d\ before the username. If this does not work either, you can try to enter the exact path in the server name. e.g. Deplazes server students: smb://nas22.ethz.ch/arch_iea_deplazes_student
These variants depend on the respective iOS or iPadOS. Basically, however, the standard connection as shown in our instructions from A. to F. should work.