iPhone Email configuration with ETH Exchange account
Note: It is not possible to configure Microsoft Outlook for iOS with the ETH-Mail account. This is for data protection reasons (Outlook data for iOS must be stored on a US server and ETH does not allow this.).
Depending on the iOS version, you may be asked for the mail server. This is: mail.ethz.ch
How to configure your Email
---
1. Choose
«Settings»
.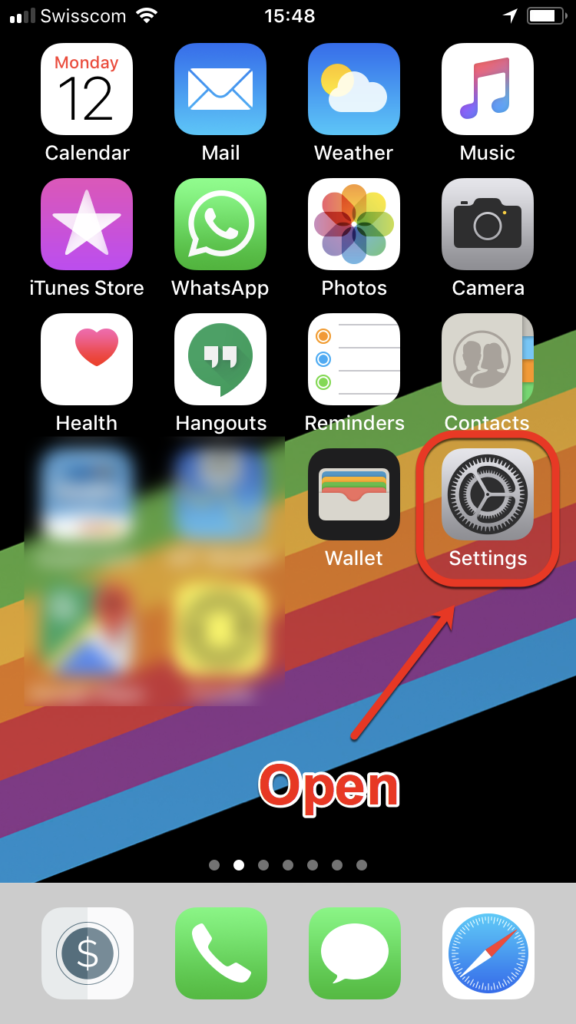 2. b) Choose «Accounts».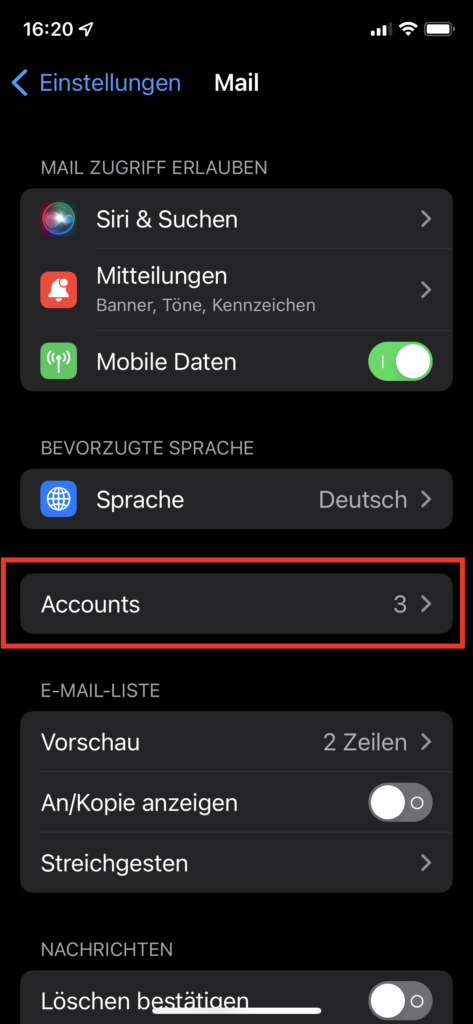 ---
4. Choose
«Microsoft Exchange»
.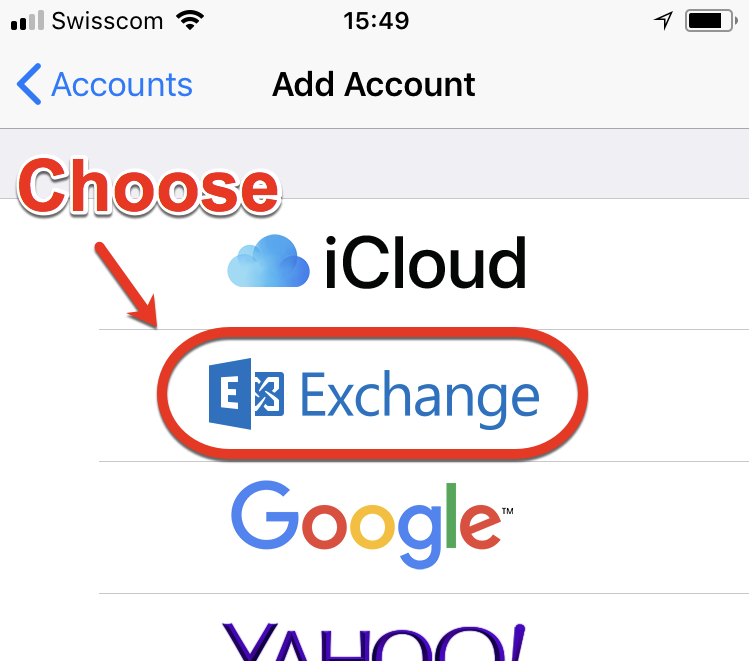 ---
5. a)
Students:
Type in your Email adress and add description (e.g. ETHZ Mail).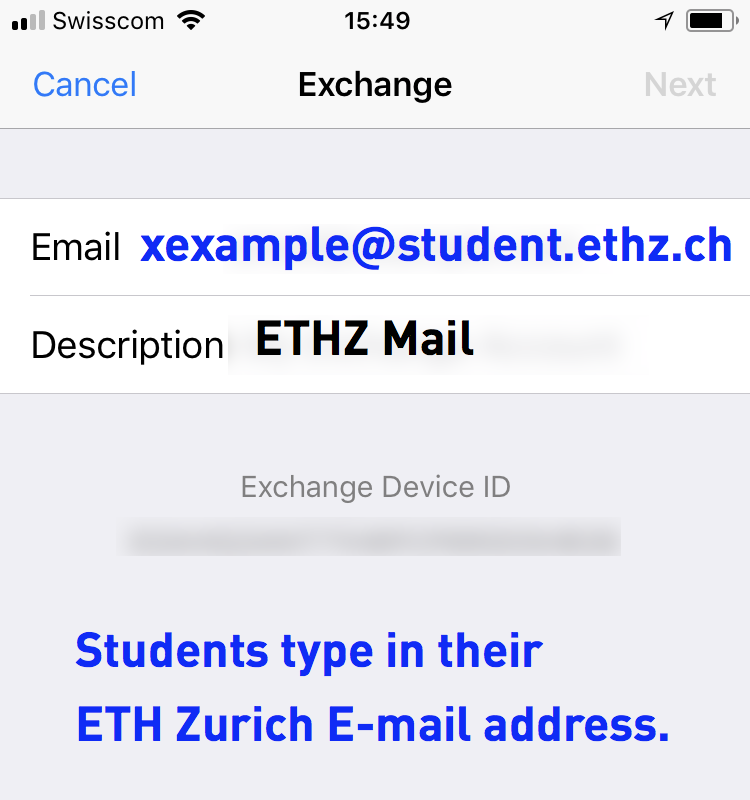 5. b)
Employees:
Type in your ETH username@ethz.ch (not your Arch Email address!). Then add description (e.g. ETHZ Mail).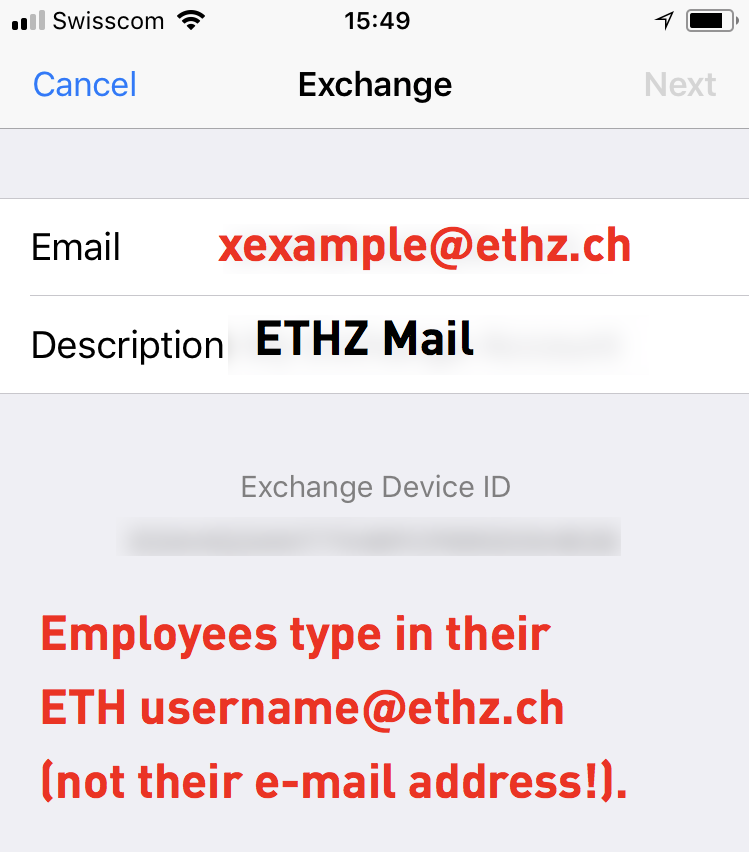 ---
6. Click
«Next»
. Then choose
«Configure Manually»
.
7. Insert your
ETH Password
 (nethz) and click
«Next»
.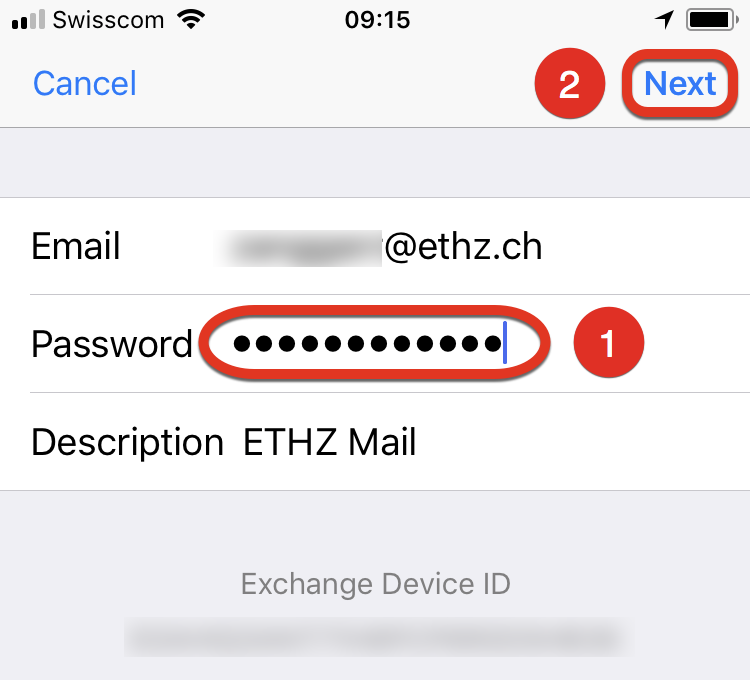 ---
8. Choose «Mail», «Contacts», «Calendars», «Reminders» and «Notes»(recommended).
Then click on «Save».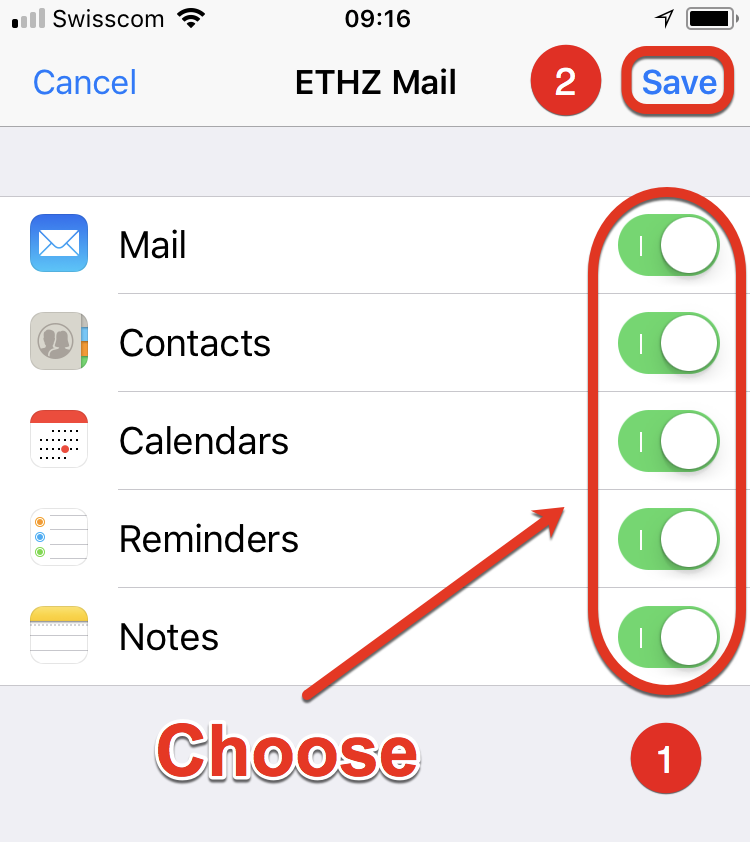 That's it!