Email Distributor (group alias)
Group aliases
For each chair exists a group alias. This is the email distributor to all members of a chair.This group alias possess the following form:
Other Distributors
There are more email distributors at the D-ARCH. To the protection of abuse and spam you have to login first to view these informations.
Find members of an email distributor list
To see which persons belongs to an email distributor list login into:
mail.ethz.ch/owa
After you're logged in, click in the upper right corner on «Find Someone». Type in the name you're looking for and choose the distributor list from the search results. A list with all members of the email distributor appears.
Editing members of an email distributor list
To change the members of your email distributor list (special rights are needed), follow these steps:
1. Login to: mail.ethz.ch/owa
2. Under «Settings» choose «Options».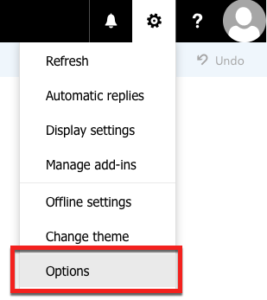 3. In the left menu click on «Distribution groups» (1). Under «Distribution groups I own» choose and double click the group you want to add or remove members (2).
Then choose «membership» (3) and now you can add or remove (4) any member you want. At the end «Save» your changes (5).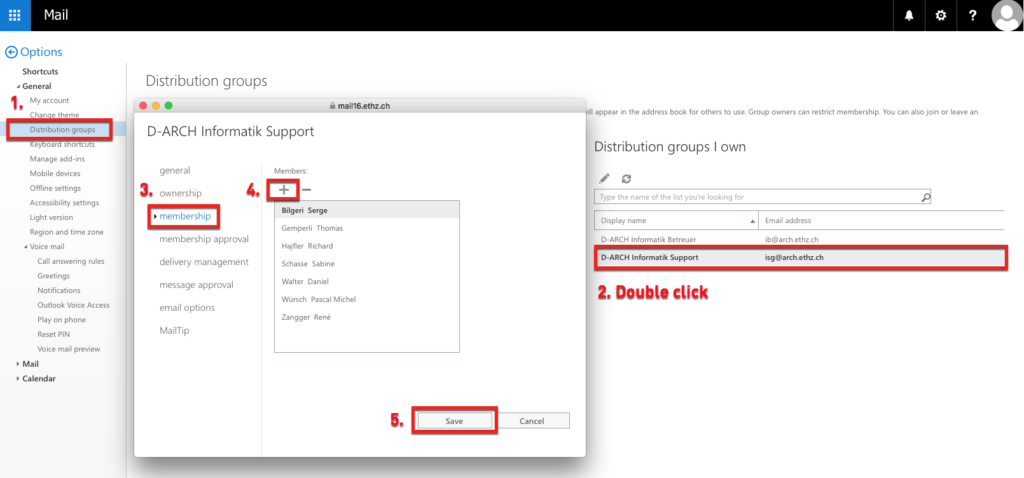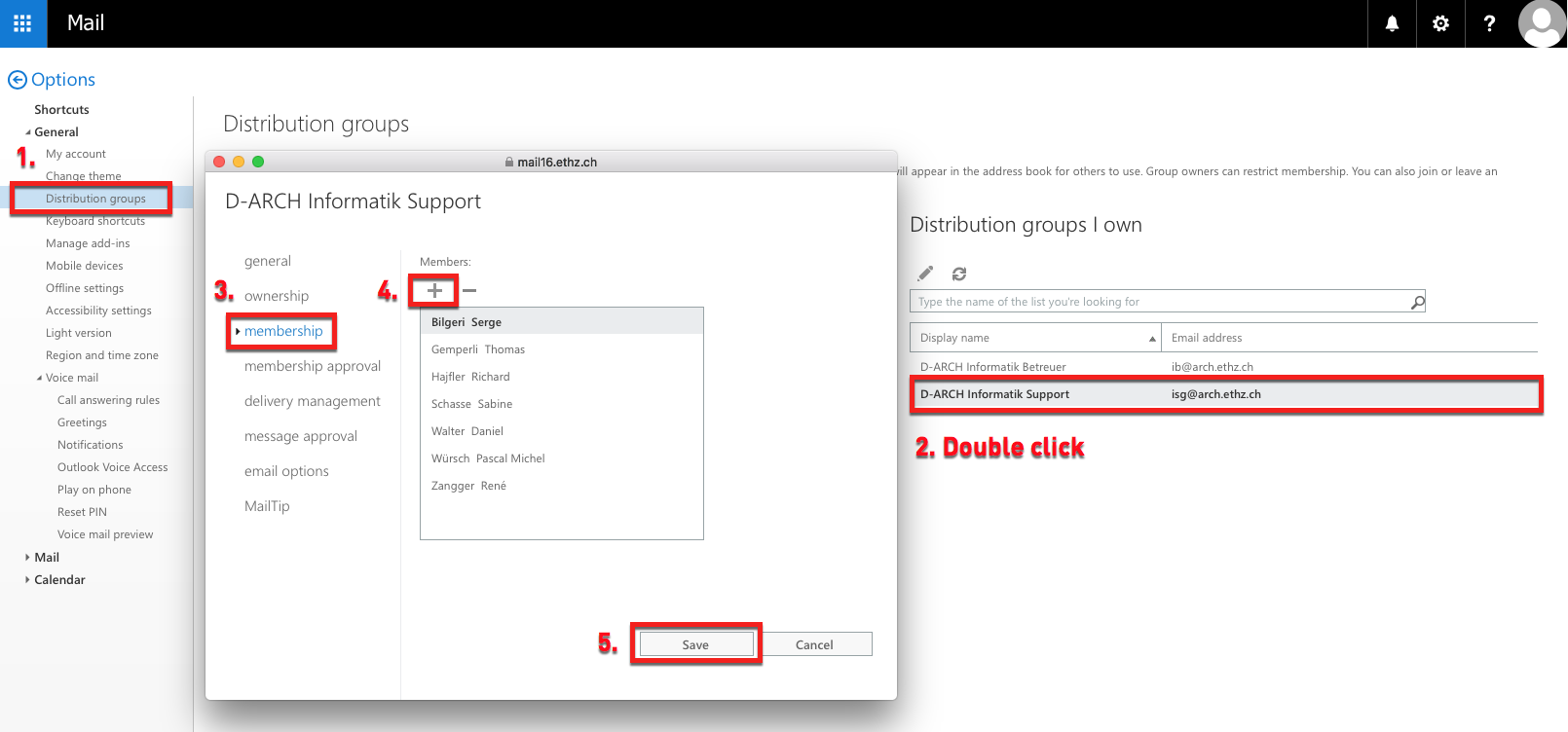 Contact
More detailed information will be given to you by the server administrators of ISG. You can also arrange your own lists by asking these persons.