Computer rooms D-ARCH
The D-ARCH offers its students public computer rooms on the HIL C, D and E floors. All computer rooms have Mac and PC desktop computers (except HIL E 65: PCs only). Login with your ETH user name and password. In addition, the HIL C 42.3 contains a printer/scanner/plotter room.
On all computers you will find the latest versions of the most frequently used programs in the fields of architecture, CAD, DTP, film, photography and office.
---
Computer room HIL D 24.1
Our new computer room HIL D 24.1 was opened at the beginning of the spring semester 2017 with 22 computer workstations. It is located in the room of the former Post Hönggerberg. In addition, you have 4 work tables and a VPP printer at your disposal. This room is always open and can be used around the clock, 365 days a year.
To ensure hygiene, we offer you free disinfection material for cleaning your keyboard and mouse.
Please note that there is a strict ban on eating in all computer rooms. Drinks are only allowed in closable containers (i.e. no open coffee cups).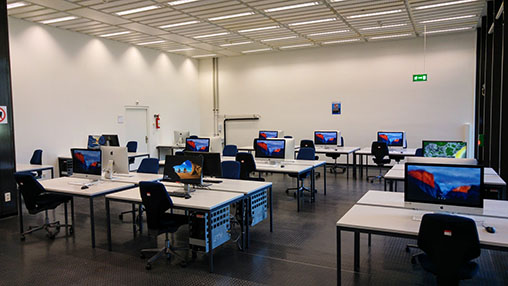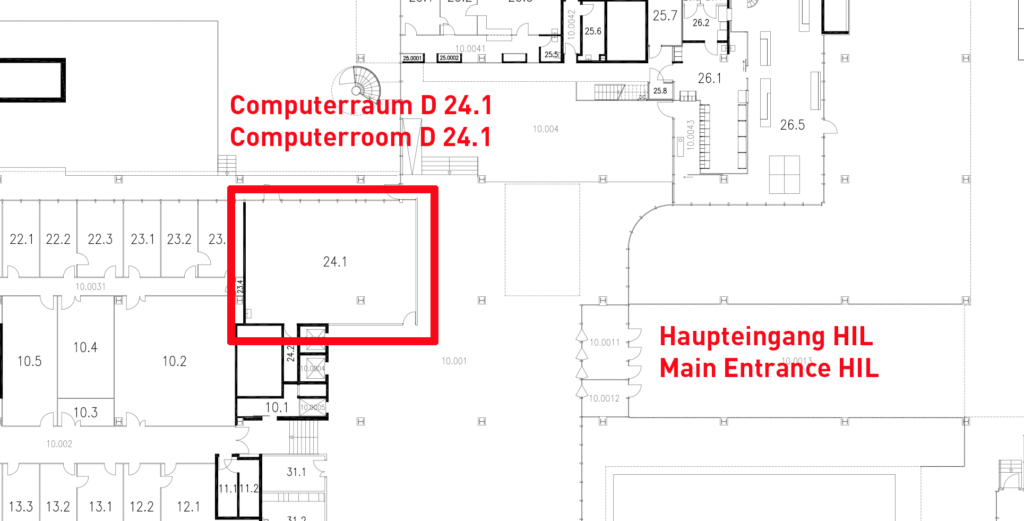 ---
Computer room HIL E 65
Our computer room HIL E 65 contains 16 PC workstations plus 2 scanners. As this room is often booked for courses, we kindly ask you to check the availability at the board at the entrance.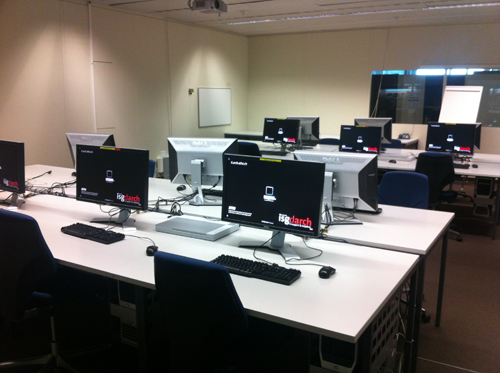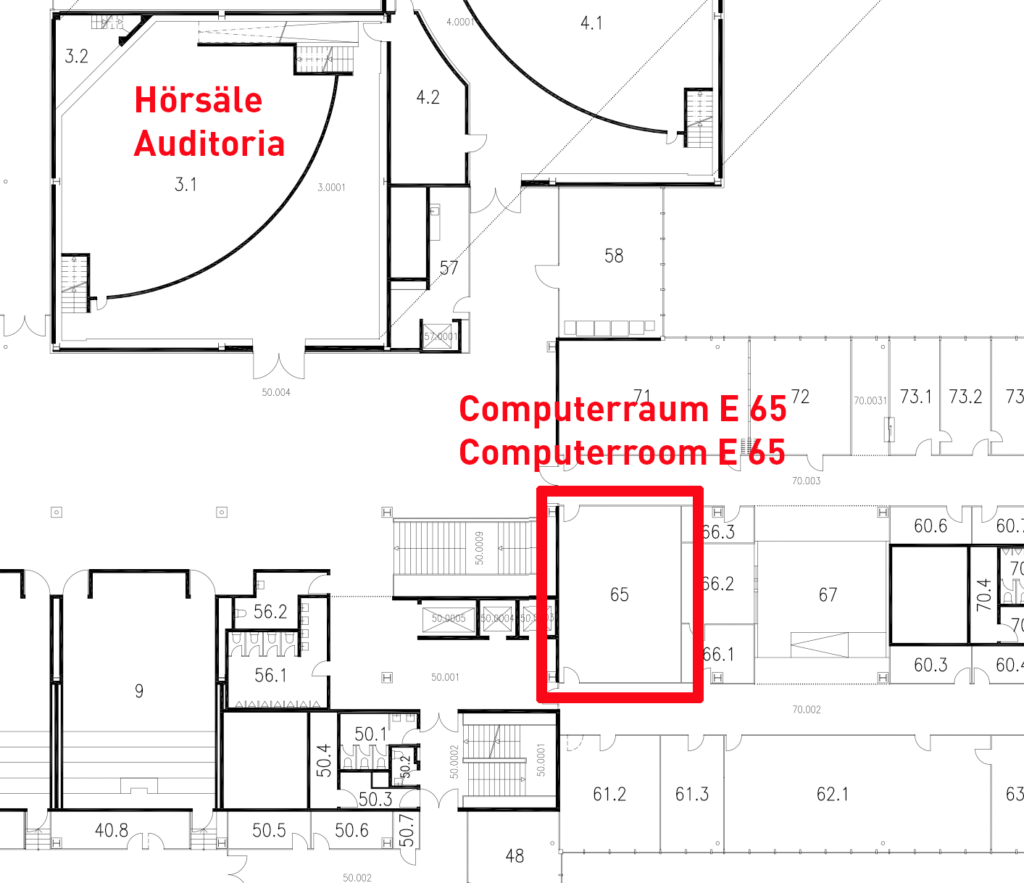 ---
Printer/Scanner/Plotter Room HIL C 42.3
The HIL C 42.3 provides a combined printer/scanner and plotter room. Slide templates can be borrowed from the D-ARCH Helpdesk in HIL C 38.3.
Please note that only scan relevant software is available on the Scan Macs and PCs. These computers are for scanning only!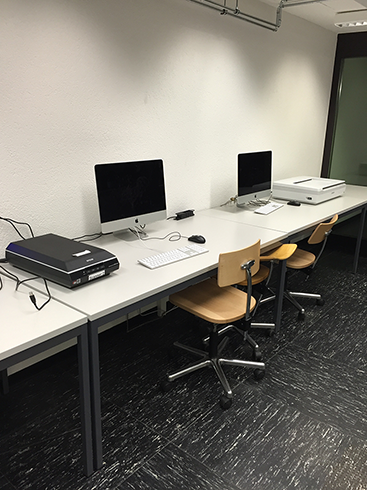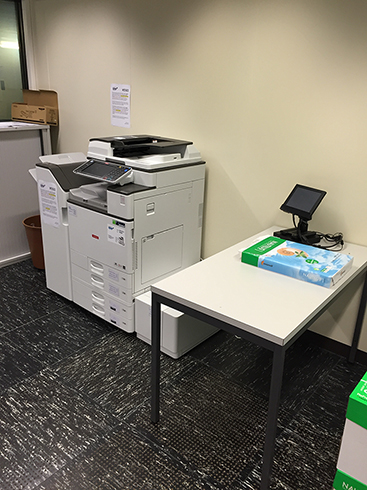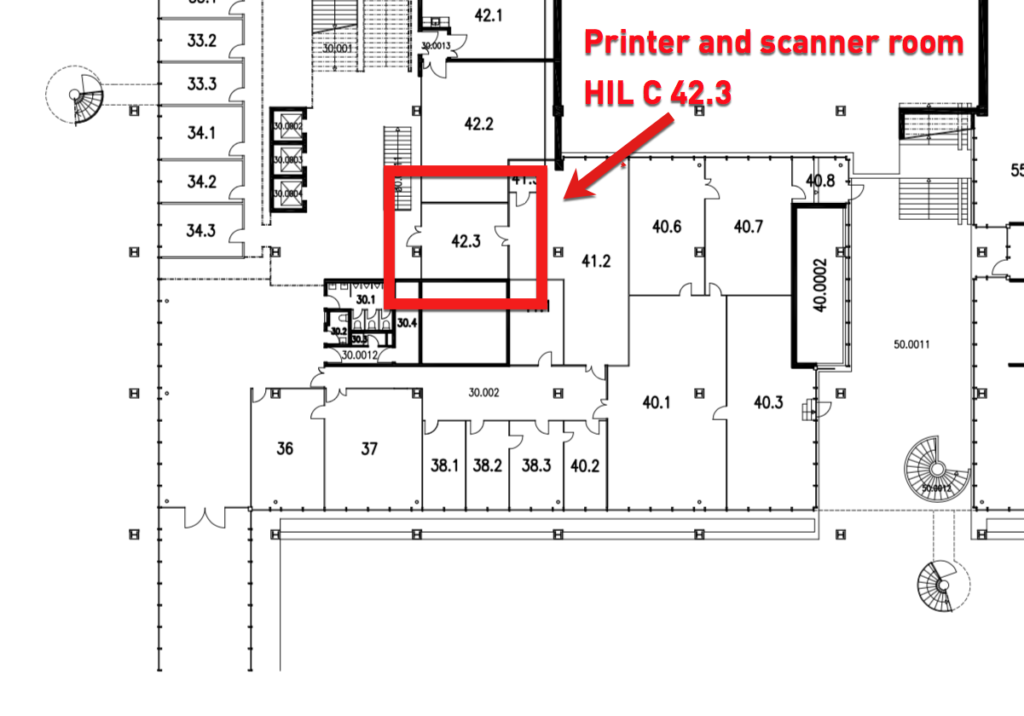 ---
Problems or questions
If you have any problems or software questions, please contact one of our system administrators: