In addition to the server storage space, we offer you your personal cloud storage space with 100 GB volume.
This allows you to back up personal data or share large files with external partners or employees (similar to DropBox).
---
How to share your data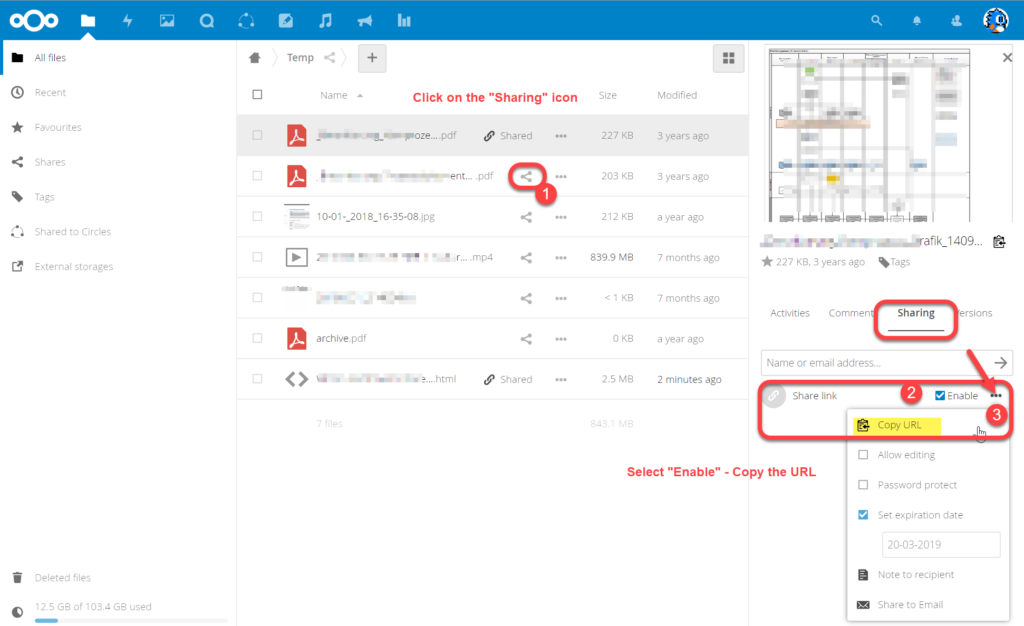 ---
Sync Client Nextcloud App

The Sync desktop application Nextcloud App is a downloadable program that allows you to access your Sync files directly through a folder on your hard drive.
During installation the desktop app places a special Sync folder on your computer. Any files or folders you place inside the Sync folder will automatically be backed up (synced) to the cloud.
How to get Nextcloud App
1. Login to: https://wolke.ethz.ch
2. Go to Settings top right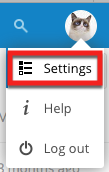 3. Click on the left on «Mobile & desktop» and choose your app depending on your operating system.