Sharing your Calendar Mac OS X
ETH Zurich is using an Exchange-Server. If you have cofigured your Mail-Account in accordance with our instructions on E-Mail Mac your calendar (iCal) is already configured.
Find below our instructions how to share your personal calendar.
To share your Calendar in Office 365 on Windows, please follow here: https://unlimited.ethz.ch/display/itkb/Share+calendar+for+other+people+or+groups
Sharing your Calendar
You can delegate read- and optional write rights to your calendars to any person.
1. Choose in the application Calendar -> Preferences.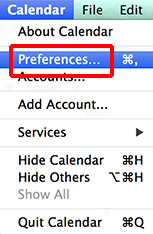 2. Choose Accounts -> Delegation.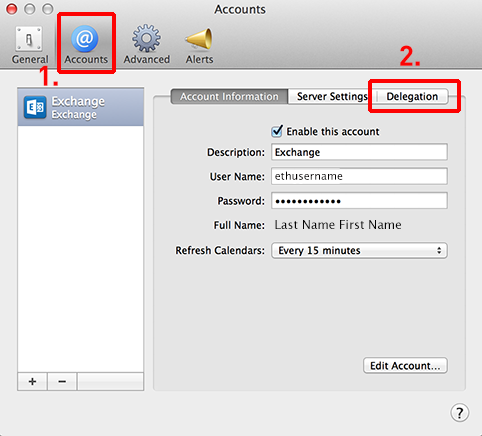 3. Click Edit…..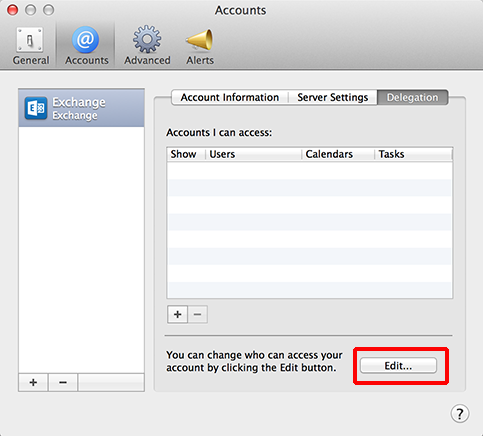 4. Click the + button below left.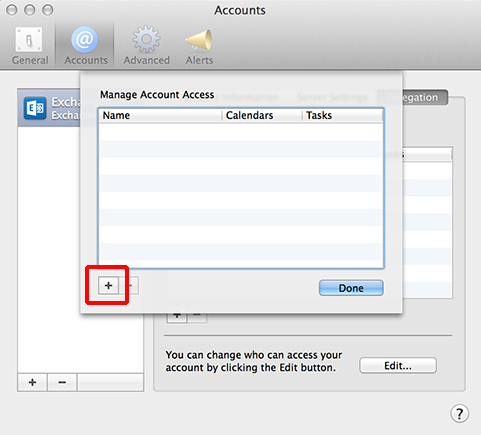 5. Fill in the names or shortnames you wish. You can give access to any person you wish.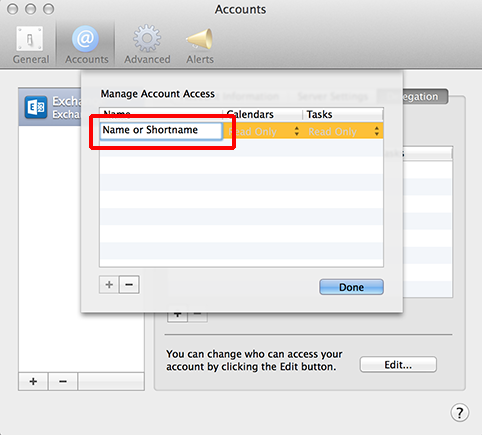 6. Additonal you can set the rights for any person individual.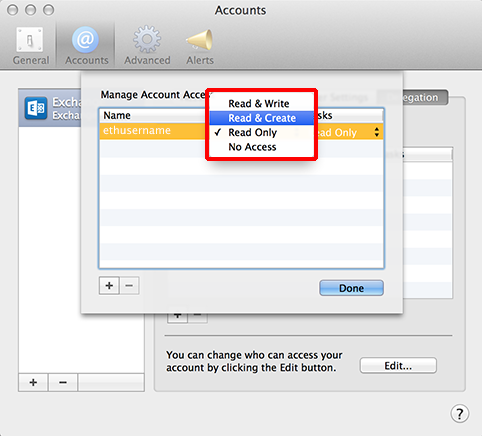 This account can be used on all computers and phones you wish. Calendars are automatically synced.