Order Rhino 7 for Students
NOTE:
It is strongly recommended to work with the 90-day trial version of Rhino 7 for the period until December 2023! The company McNeel released the beta version of Rhino 8 yesterday, which might indicate that a new version can be expected in the next few weeks. Licences purchased from the ETH IT Shop cannot be exchanged or refunded!
Important: In order to use this manual, you have to be a student of the architecture departement!
1. Go to itshop.ethz.ch  and log in with your ETH-Account.

2. Choose Order Software Product.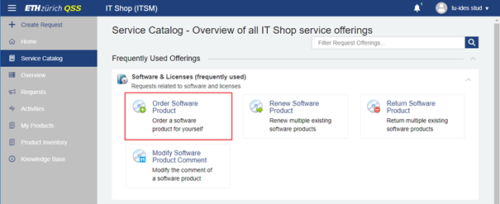 3. Now you have to select the "ETH-STUD-ARCH" OU.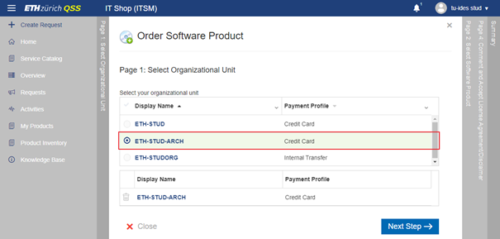 4. For the next step, choose the Rhino Version for your operating system. If you can't select a Rhino Version, go back to step 3 and make sure you chose the right OU.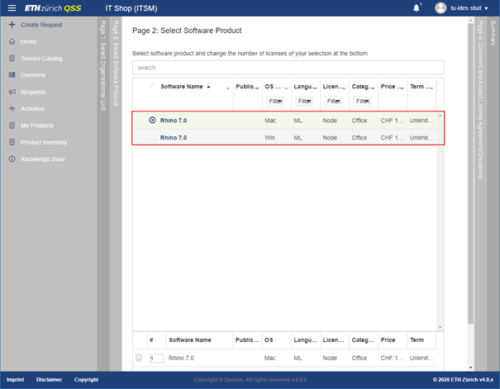 5. Now all that is left is the payment. Please follow the steps shown on the two pictures below.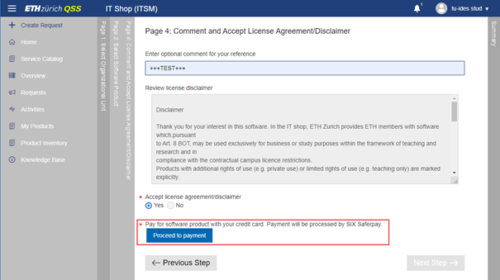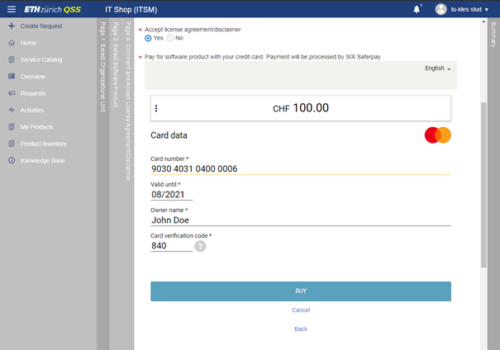 6. After you completed the payment, you can find Rhino 7 under My Products.