Connect to the NAS server with macOS (map a network drive)
Please consider you have only access to our servers within the ETH network. From home or from outside the ETH you must first connect with VPN.
---
1. Choose in Finder Go -> Connect to Server or use the shortcut Command+K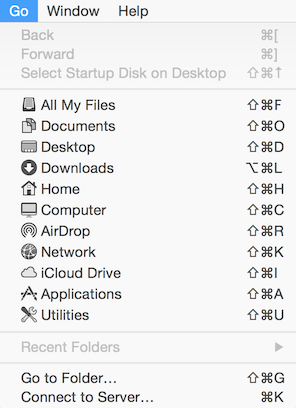 ---
2. Enter the following server address -> smb://nas22.ethz.ch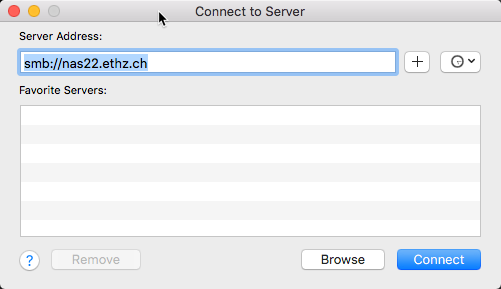 ---
3. Type in your ETH user name and your password.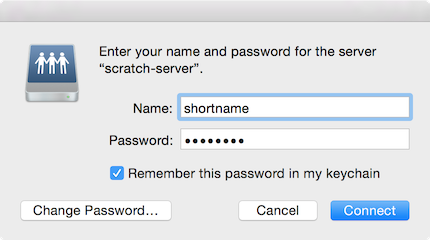 ---
4. Choose the volume (or several), which you would like to connect to and click OK. The share list is independent whether you have access or not!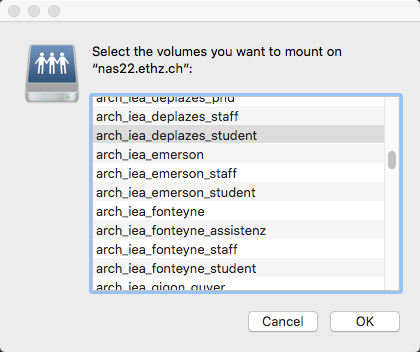 ---
5.
 Extra tip:
For a quicker access to the server during the file requests (save as), see NAS Quick Connect Mac