Connect to a server with Windows (network drive)
The following instruction describes how to connect from Windows PC to a network drive.
Please consider you can only access the servers within the ETH networks. Outside the ETH network you have to start VPN first.
Connect to a Network-Share
1. Type your Server in Windows Explorer in the Adress-Bar:
\\namechair-server.ethz.ch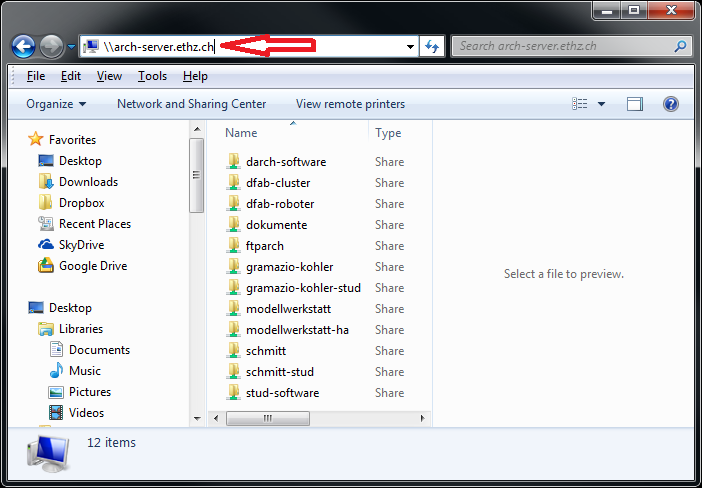 2. Log in with your ETH-Username (with a d\ in front of the Username) and Password.
3. After successfull login, you see all the Shares where you have access to.
Map a Network Share permanently
1. If you wish to connect a Share permanently, then click with the right Mouse-Button on the Share and choose Map network drive…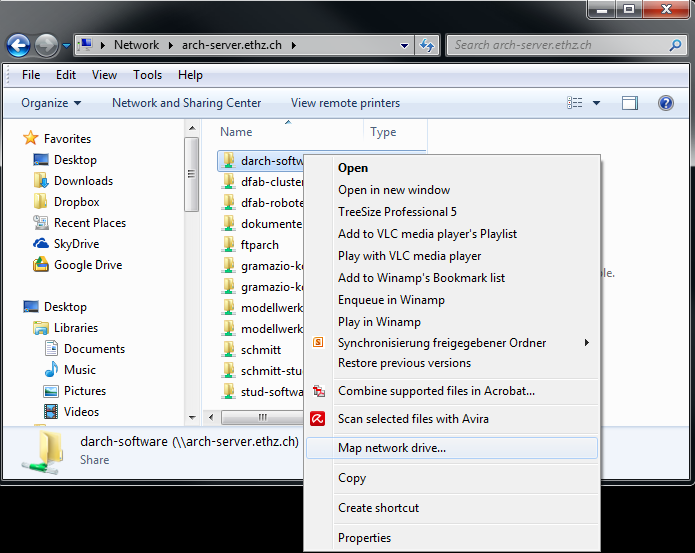 2. Choose with drive you want to associate with the Server Share.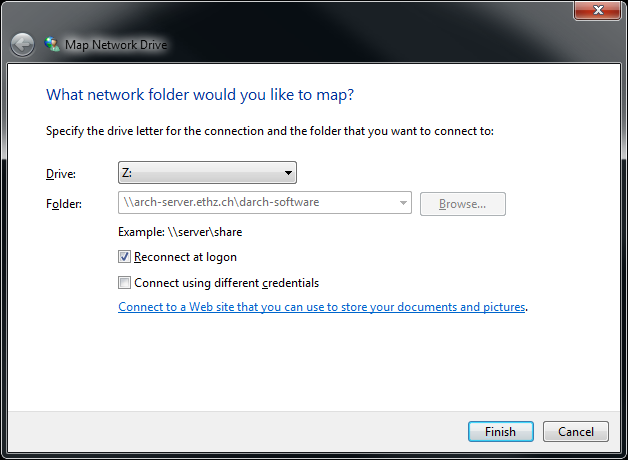 Possible Problems
1. My Login is not accepted.
2. I dont see my wished server, but my login works.
You don't have the correct permissions. Please tell this you Assistant and he will write us an email to servicedesk@arch.ethz.ch 


3. I cant make a connection to the server.
«Eduroam»- Wireless-Connection works? How to connect wireless to the ETH network


Do you have a Firewall installed? If yes, please deactivate and try again to connect. We suggest everybody to use the free and already installed Windows Firewall.