Office 365
Students of ETH Zurich receive Microsoft Office 365 free of charge. On this page you will find detailed instructions on how and where to order and download it.
Registration and Order
1. If you already have an account: login: You can purchase Office 365 here.
Note: your email address must have the form «username@ethz.ch» in order to be able to order Office 365. The instruction to add a new mail address is listed below.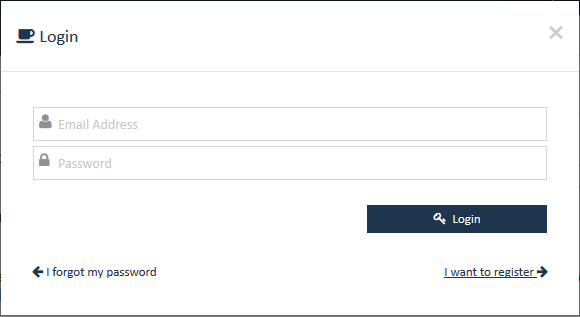 If you do not have an account yet you need to register yourself first. When registering on the website make sure you declare you mail address the following way: n-ethz-name@ethz.ch. Do not add any other domain  (e.g. student or arch) to it because otherwise you won't be able to purchase Office 365.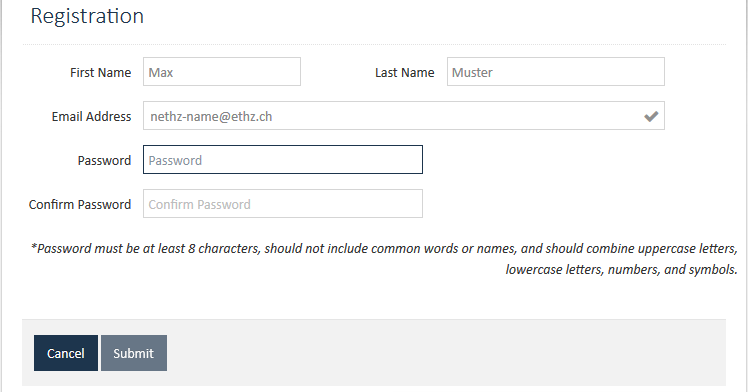 2. After successfully registering you will receive a mail. Follow the instructions in the mail.
3. To order Office 365 search for the product in the menu bar under «Products» and click on it.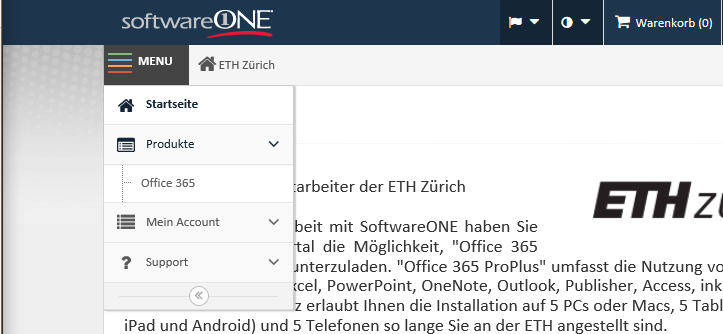 4. Click on the package and you will be forwarded to the order page.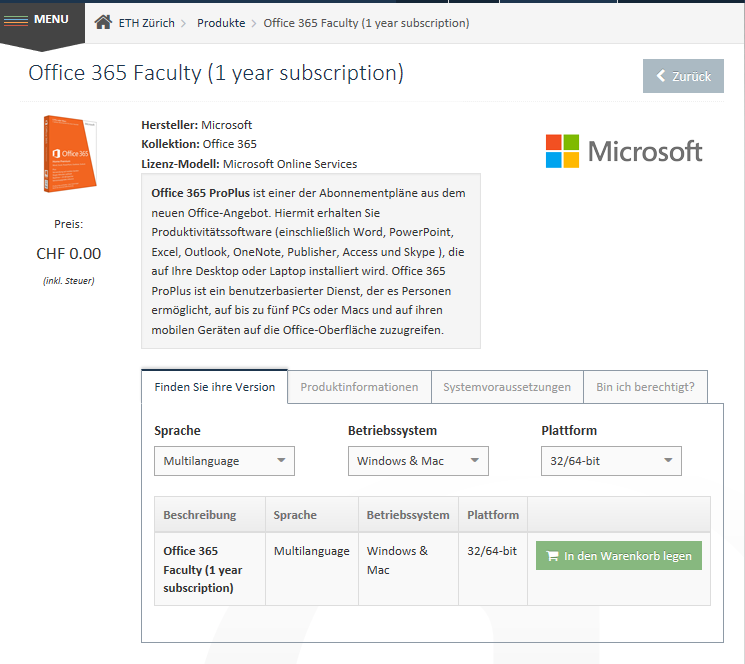 5. Proceed with the order as you normally do. «Add To Cart» -> switch to the cart -> Checkout
6. When finishing your order it is note that you need to check the box for having read and accepted the terms and press on the «Accept» button next to it.

7. Finish your order
8. If everything is correct, you will receive the username and password for the site where you can download the software from. Follow the instructions in the mail.
Note: Copy and Paste will not work for the password. You need to type it in manually.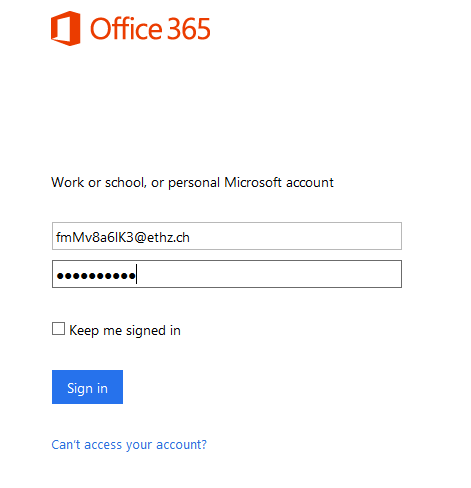 9. Now you can download your package from the website



Changing your Email address after registration on SoftwareONE
1. Go to the menu button to «My Account» and then «Identities»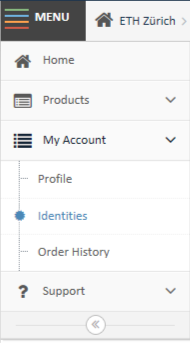 2. Here you are able to add a new Email-address to your account. Simply add the new address into the input field next to «New Email» and hit the «Submit»-button.

3. Again you will receive a confirmation mail. Follow the instructions of the mail.
4. Switch to to your profile settings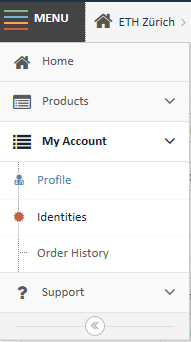 5. Select the right Email-address in the dropdown menu and click on «Save».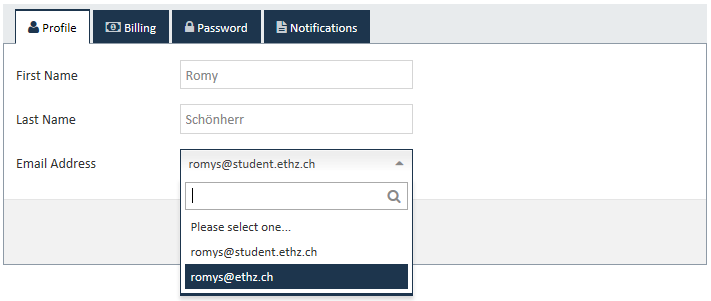 6. Proceed purchasing Office365
What to do if you forgot your PW on microsoftonline.com
1. Login to your account on the softwareONE account and switch to the option «Identities» in your account options.
Here you will see the newly created account for the microsoftonline website.

2. When clicking on the red arrow you can reset your password. You will receive a Mail with the new password a few moments later.