Nashuatec MP C 3003 (MFG) – Shared printing
The FollowMe printers are located at AGS E, ONA J 22.1, ONA G 34, HIT H 13 (WOF), HIB E Floor (printing room) and HIL H 40.1. Print jobs are released directly at the preferred printer, either by holding the ETH-ID Card to it or by entering the personal ETH login credentials through the panel.
Find detailled instructions how to use all functions here.
Due to restrictions students (assistants) needs a prepaid credit from the chair on their accounts to use this service, detailed info can be found at Money Transfer.
The costs will be charged on your organisation (Color CHF 0.07 and B&W CHF 0.02). Usage statistics can be found at print.ethz.ch. Furthermore there is a web-print option available at this website.
---
Manual installation under Mac OS X
Download the printer installer (you will find it in your download folder). Note: This installer works with OS X 10.10.x and higher
2. Right-Click (or ctrl-click) the package and choose Open With Installer (default).

3. Optional (depends on your security settings): Choose Open.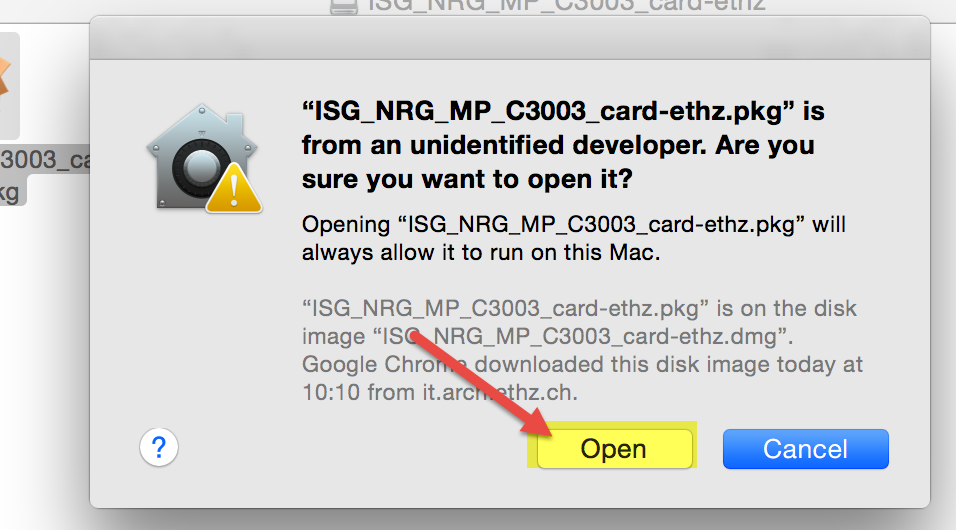 4. Click Continue and follow the instructions. Your printer will be configured automatically.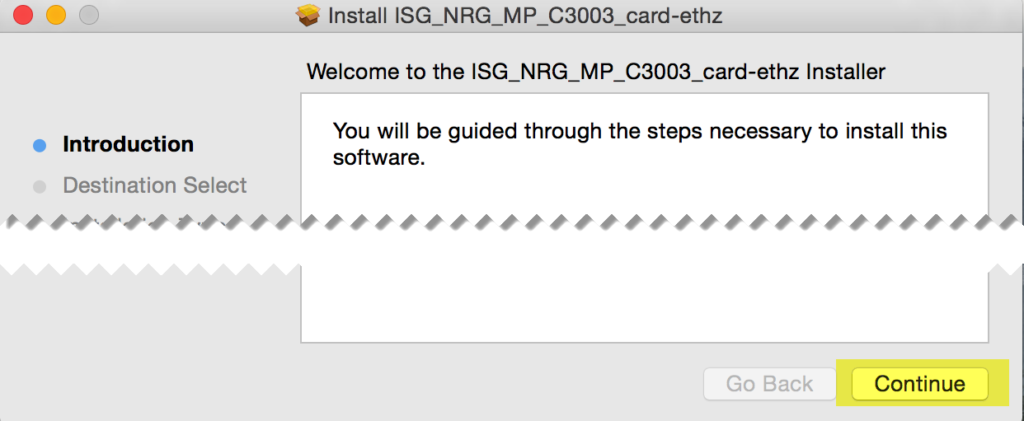 5. During your first print you will be prompted for a username and password. Please use your ETH account and check "remember this password".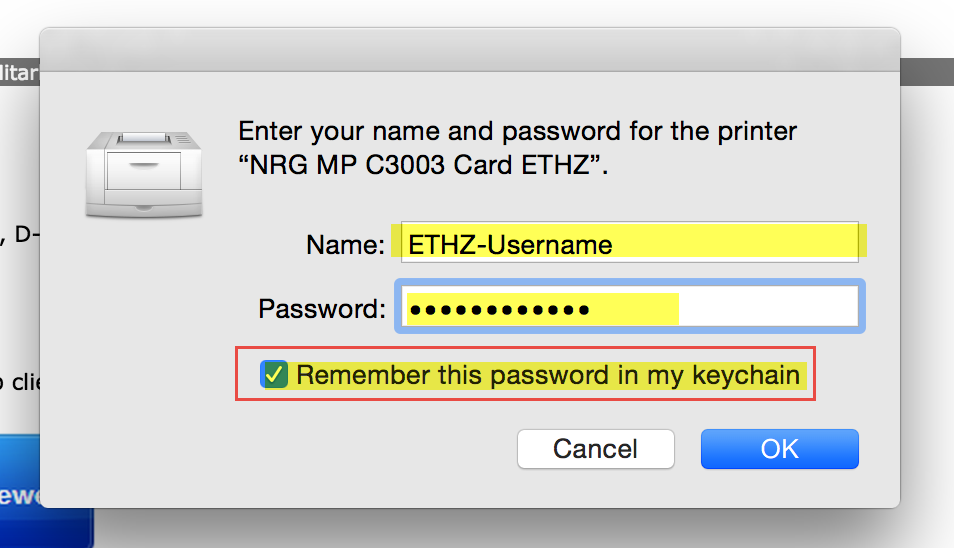 ---
Installing the printer on Windows:
1. Click on the Start button and enter the name of the print server including the domain extension: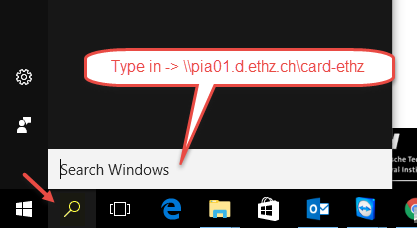 2. If you are prompted for username and password, authenticate with your ETH user name. Please activate the check-box Remember my credentials.
3. The printer will be installed (together with the driver). Check "Devices and Printers" to see the newly added printer.

We strongly recommend to set the default printing preferences to black & white.
---
Additional functions stapling/punching (Mac):
1.  Within any application choose the menu item Print… (e.g. printing with Safari)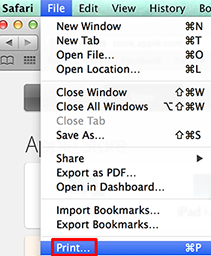 2. Click on Show details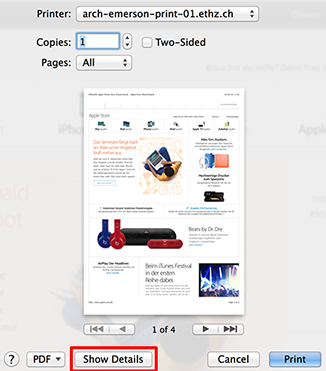 3. Choose Printer Features.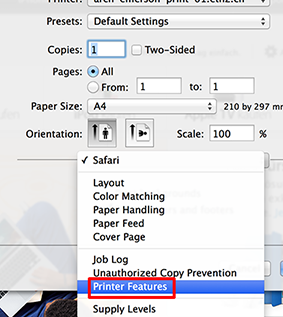 4. Choose in Feature Sets General 3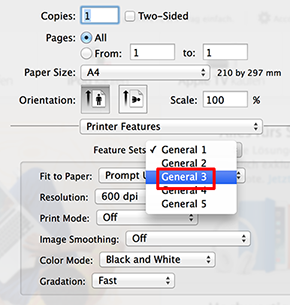 5. Choose in Staple and/or Punch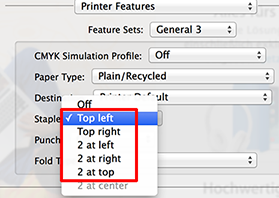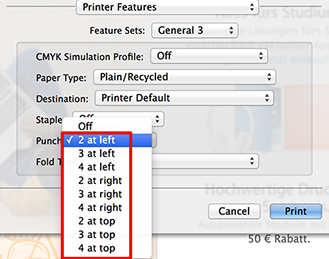 6. Now click on Print